ARTAV, Local Antivirus Indonesia. TRY already?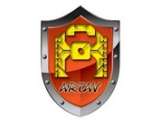 Local Antivirus Indonesia ARTAV Unicode Support
Artav

antivirus antivirus is the original country boy who was a child Indonesia ie smp Arrival Taufik. Artav name stands for Anti Virus Arrival Taufik and the name of the maker is Dwi Sentosa and Arrival
the name of her brother Taufiq Main Aditya thus was born the name Arrival Taufik Anti Virus.
Indonesia ARTAV Local Antivirus Support Unicode. Indonesia local Antivirus development is quite fast, just look ARTAV Antivirus made ​​in Arrival Dwi Sentosa with my friends
it is still in junior high, the surface rapidly appears directly. Simply become the pride of Indonesia especially local antivirus is made from the hands of young people who have a skill young skilled in the technology world.
Starting from Arival brothers (13) are still in school in Grade 8 SMP Negeri 24 Bandung and Taufik Aditya Utama (15) students in grade 1 SMA 25 Bandung Regency Bandung Bojongsoang origin who likes mengoprek via computer technology, thanks to their brilliant ideas together then the birth was a local antivir in berinama ARTAV.
Antivir ARTAV name is taken from these two names berkakak brother, Taufik Anti Virus Arival about it that way too long. These local Antivir born into circulation Indonesia SMADAV accompany the first is far more popular around the year 2010 by April last.
Until now many users ARTAV this, their first marketing tactics by offering it to their friends for a game with price Rp5.000 protection only, "At first I sell prorgam Artav to friends for Rp5.000. They are happy to ward off viruses, "said the Arival.
ARTAV presents not just protection for granted, but until now perkembanganya has entered into Internet Security, wow this thing is pretty cool. In addition, the maker ARTAV Arival Antivirus plan would make antivirus for mobile program, "I will make antivirus for mobile programs. Artav the future will be developed for paid services and free (free), "
Internet Security Support Unicode ARTAV
It's not just Artav that support unicode, like his predecessor local antivirus SMADAV've done such a technique to tackle him in the local virus terminated by the rapid growing in Indonesia.
Unicode is an industry standard designed to allow text and symbols from all writing systems in the world to consistently displayed and manipulated by computers. Unicode is used sophisticated viruses to prevent itself from antivirus detection. Antivirus programs usually do not support unicode, so when the program is reading unicode
usually occur characters '?'.
Call it a virus that uses unicode techniques in terms of breeding itself ie, the 2012 Doomsday Virus in claims as a nightmare for local Antivirus.
In addition SMADAV ARTAV and there are still some local antivirus that already support unicode, here below I give information in short:
* CMS (codenesia malware scanner)
* Ansav (its development was able to collaborate with clamav engine so as to provide a more formidable attacking power)
* Limav
* Morphost
* Kaimana AV
Sometimes the problem comes when we use local Antivirus, such as worms or trojan detected by antivirus realtime great, but it's only false alarms only.
Example when I try to download directly ARTAV Antivirus realtime engine Avast which is on my PC detects ARTAV as a virus, I hope the owner antivir next step is to submit to the database information anvir Avast and others so that we can use alongside the existing large antivir on our PCs.
Let us support Antivirus ARTAV local developments and all existing local antivir, do not let them stop developing local virus antidote they make. Salam Indonesia success to antivirus developers.
To Download Antivirus ARTAV please direct your course sambangi official site them below:
www.artav-antivirus.com
ARTAV Internet Security 2.5
At the time Update bnyk once compared this change first version, such as changes Main (Interface), the Stipulation as Color Default Color Black, Uninstall Repair Program, and for Changes in the Code Double Checksum (CRC32 and MD5) For more details we refer to below:
* Improved Detect Generic Trojan Virus NOD32
* Improved No Clean Uninstall
* Improved ART-AnKey, algorithmic code to fool a Keylogger
* Addition of 53 Variant Viruses
* Additional Inspection Report Form
* Setting
Black In Color Default ARTAV
http://www.4shared.com/file/c4MyoRmS/ARTAV_25-Antivirus_INTERNET_SE.html
USEFUL INFO MAY MAKE THIS my friends ...