Profile SMAN 1 Lembang
History SMAN 1 Lembang
SMAN 1 dent was established on August 25, 1980 with the formation of the committee preparing the development of SMA Negeri 1 Lembang for the first batch of the academic year 1981/1982, an filal SMAN SMAN 1 Lembang Bandung.
Laying the first stone construction of SMAN Lembang on November 17, 1982 and inaugurated by the Head of Regional Office of West Java province on December 22, 1982. Next date is set as the anniversary of the founding SMAN Lembang is now known by SMAN 1 Lembang.
The new high school was originally established in 1981 it has particularly 200 students were divided into 4 classes. After level 2, fourth grade science stream had become a third grade social studies majors. High school which does not yet have its own building was led by Mr. RE Sutarsa ​​who doubles as a teacher of Physics.
For activities teaching and learning, this high school and receive a loan some of Pancasila state primary school classrooms in the afternoon which was not used. Similarly mosque and the office. Pancasila state primary school is situated on the road observation Stars (near Boscha). Because the age range primary school pupils and high school students very much, then of course the size of the chair and desk tisak match. Using the seat feels like using "Jojodog". But these activities do not interfere with the learning process.
Practical activities that is practical physics, chemistry, and biology laboratories conducted in Bandung SMAN 1 in the morning. For the agriculture lab, SMAN 1 Lembang a loan of two parcels of land. One area of ​​land situated complex in western SESPIMPOL belonging to one parent and one more field is located on Jl. Pawnshop owned by a teacher of Biology and agriculture. The library also still use the library Bandung SMAN 1.
First batch of new can enjoy his own building on semester 6 (class 3) so that they can only enjoy the new building for several months. And that's for science class does not have classroom space because the building is not 100% complete. Science class uses lab space for their learning activities.
Actually, administratively, a force still have its main office to SMAN 1 Bandung. Administration new stand alone began in force year after year 2.Dari SMAN 1 Lembang experienced growth ranging from physical development or the quality of its graduates. The school principal is instrumental in the development of SMAN 1 Lembang is:
Bpk. Drs. K. Hanafi
Bpk. RE Sutarsa
Mrs. Dra. Nurbaeni
Mrs. Dra. Hafsah
Bpk. Drs. Santanamihardja
Bpk. Drs. H Amat Sudarman
Bpk.Drs. H Sukardja U.S.
Bpk. Drs. H Otang Rismas, M.Pd.
Mrs. Dra. Hj. Etty Sutiarsih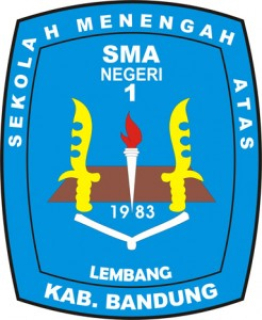 SMA 1 Lembang is located in one northern district (now West Bandung) Bandung precisely at Jalan Maribaya no.68. Fresh & cool because of its location away from the hustle and pollution free. Here also we could serve, with a view Tangkuban Mt Gunung Putri beautiful and visible to the north of the school building.
SMA 1 Lembang is very strategic because the school is close to tourist attractions in Bandung. Among them are a tourist attraction Maribaya waterfall. Its location is only about 20km from this school. And also Mount Tangkuban Perahu. Already views of the mountain clearly visible from this school so that distance to attractions are not far away. And do not forget to Sari Ater hot spring located in the border districts of Bandung and Subang regency. The water comes directly from Tangkuban Mt which is still active so that the water contains sulfur and a lot of usefulness for treating various diseases. Behind Our schools have cattle that are recognized and approved directly by the president of Indonesia. His name is BIB (Institute of Artificial Insemination). So for students who want to practice Sm1Le breeding biology of the animals (especially the four-legged animals) really easy to just come to this place aja.
So for the parents to choose schools for their children a good, quality and quality, SMA 1 is pillihan right.
Mascot SMAN 1 Lembang
SMAN 1 Lembang has a mascot. The mascot is a bee, Why are the bees? Here is why:
Bees are creatures of God which provides many benefits for humans, as stated in the letter of the word of God An-Nahl verses 68-69.
Bees always eat the foods that are good, such as sari-sari flower, it also means we have to live on good food, that food is kosher.
Bees release something good for other living things namely honey.
Bees never damage the environment, if he sat on stems or on the flowers, he will not damage the stems or flowers.
Bees will not attack another animal or creature unless it was disturbed.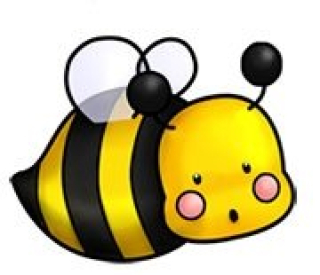 Hymn SMAN 1 Lembang
Pearl bercahya science
At the foot of Tangkuban Parahu
SMA Negeri 1 Lembang
Printer beings are virtuous character
Intelligent and independent thinking
Intelligence we feel
Skills we get
The success of our expectations
As a successor to the ideals
SMA Negeri 1 Lembang
Our alma mater
Build a man who devoted
Fight for the motherland
Karatagan SMAN 1 Lembang
Tangkuban Mt tribe
Place bumetah
Kuring ngulik pangarti
Ningkatkeun ajen self
Nu soul self catering
Elmu superb nu so udagan
Budi pangarti so pamatri
Gawe active rancage creative
Dasarna devout faith Jeung
SMA Negeri 1 Lembang
Ready away makalangan rek
SMA 1 Lembang
Gadia version ngawangun nagri