Sundanese translator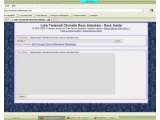 Who does not know Google, the giant search engineer this incessant innovation in technology, particularly the Internet. Although it looks very simple, but proved the power of Google to make it the number one site that "must" be visited by the explorers cyberspace. In addition to Google's search engineer also has one product called Google Translate. The site is located at
http://translate.google.com/
translator can be said that the most powerful when compared with other sites or existing applications. In addition to the composition of language is more accurate, the completeness of languages ​​available any more, including Indonesia, Japan, Korean, Dutch, French, Italian, Spanish, and others totaling 52 languages ​​(up article was written).
OK, enough to discuss Google, because it is definitely much to know, even more out of my own. This time I'll invite you to get to know a site that addresses the
http://tarjamah.sabilulungan.org/
.
From its website address, we may be able to guess the site does that. Well, it is a site like Google Translate language translator developed by
Dian Tresna Nugraha.
The difference is, if Google Translate to translate languages at the international level, if the site is named Loka Tarjamah Auto Indonesia - Indonesian Sundanese this translate into local languages, namely Sundanese (perhaps because the bikinnya urang Sunda yah ...). We can type our Indonesian language would translate into a column that has been provided, or insert a link is a site that we want to change language to language Sunda.
"One sahiji category of this blog-so disiapkeun dina tea" Manusa ". Niatna, writing ngeunaan rongkah mascara mascara-and-so scabby termui dina kahirupan sapopoé. Rongkah eta anu other mascara mascara with popular but leuwih dina figures-so inspiring. Inspiring make scabby, inspiring create masarakat séjén run private relief. "
Paragraph above is an example of the translation sites Tarjamah Auto Loka Indonesia - Sunda that can be said accurately. In addition, we can add this site as a translator widget on your blog / site that we have. This is one example blogs that have used the Indonesian translator - Sunda.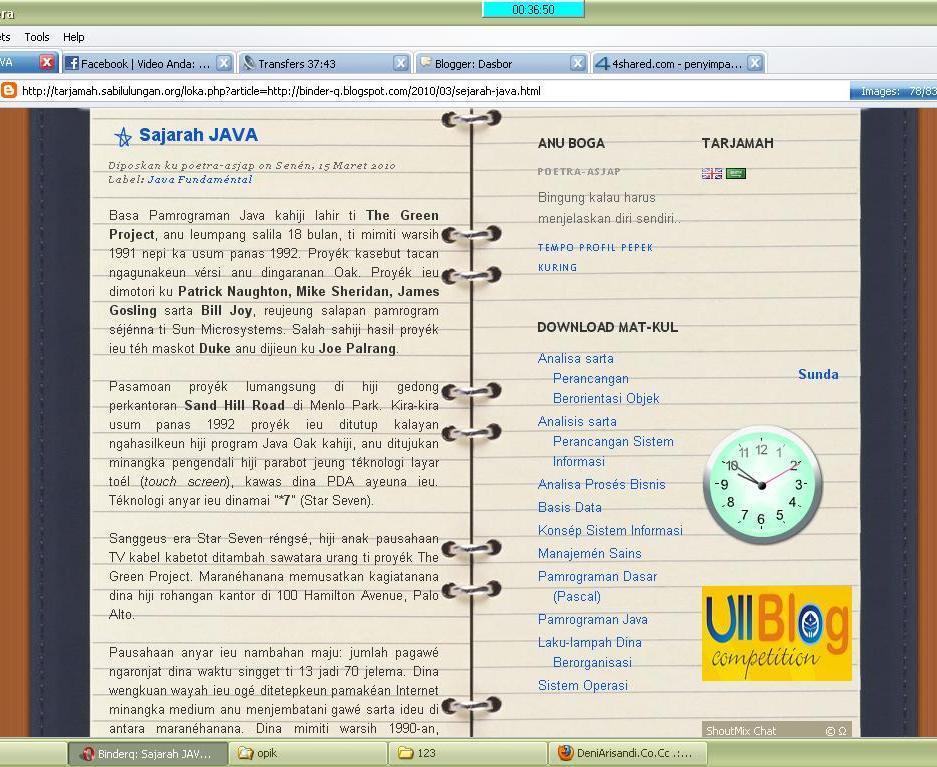 Although I was actually not of the Sundanese, but I feel proud of this site, because the middle berkecamuknya idea of ​​global thinking, there are still those the spirit to act locally, using technology to preserve the language of a region. With the existence of this site, hopefully will appear similar sites that translate Indonesian to other regional languages, like Java, Batak, Makassar, and others. For those who want to learn the language of Sunda or just to perform tasks Sundanese, this site can be used as our reference tool in studying the language.
Oh yes, for those who want to add the interpreter into your site or blog, it's easy. Add a widget to add the HTML script / JavaScript, then write the script below.
<A href = "http://tarjamah.sabilulungan.org/loka.php?article=http% 3A% 2F% 2F site-kamu.com & Kintun = Kintun & female friend = 3fbf08eefdf73e927552b9fde6e8bfcc "> Sunda </ a>